OUR SERVICES
Design to Execution of DRAMIX Steel Fiber Reinforced Concrete Floors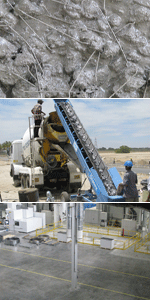 Steel fiber reinforcement of concrete floors is not new. Steel fibers are used in concrete floor construction For last 40 years.
Many types of steel fibers are used for various applications. Flooring is one of them. We provide assistance from design to execution of concrete floors.
We have experience of laying more than 250000 sq.mtrs of steel fiber reinforced floors. With steel fibers and laser screed flooring technique we can lay up to 3000 sq.mtrs of floor in a day.
At our one of the completed projects Hansen Drives at Coimbatore, Tamilnadu ,working with Shapoorji and Palonji Co. Ltd. we have laid 1700 sq.mtrs. in a day successfully.
The steel reinforcement can be totally eliminated by using steel fibers. With our design flooring cost can be reduced up to 25% compare to traditional flooring.
Concrete floor becomes more strong (Ductile) amd increased load bearing capacity, shrinkage crack control and Lesser Thickness of Floor, Higher Dummy Joint Spacing Are Few Added Benifites. Our designs come with design insurance.
Completely Jointless Concrete Floor can be done with SFRC, we recently laid India's first jointless floor at Liebherr Factory near Pune.